DAY 1
ARRIVAL DAY + RIDE – 3rd April 2020
Pick up time: 9am Brussels Airport – or 11am: Aalst Train Station
Arrival Day Ride Distance: 45km  Climbing: 200m
Dinner: 7.30pm Welcome Dinner
Accommodation: Flanders
More About Our Day:
Welcome to the Belgium, The Spring Classics and The Tour of Flanders.
This morning is welcome day, we'll meet you at the location of your choice: 9am Brussels Airport – or 11am: Aalst Train Station.
Alternatively we always highly recommend arriving at least one day prior to a tour start, it'll alleviate travel stress, you'll recover from your travel better and it'll build in some wiggle room in the event your travel and connections don't flow as smoothly as you'd like.
Once at our Team Hotel, we'll assist you to build up your bike, or do the final fitting, put your pedals onto your hire bike etc.
After a quick bite to each for lunch, we'll ride from our hotel to the Tour of Flanders event area to collect our registrations for the following day.
Non-cycling options:
Discover our local town, it's a lovely place with plenty of heritage.
1pm: Join the group as we head across to the Tour of Flanders event area, here you can explore the beautiful town, it's vast town square shops and visit the Tour of Flanders Museum, botique, cycling restuarant and bar.
Late in the day return to our hotel and prepare for our Spring Classics Welcome Dinner.
Our Ride:
Ride Start: 1pm • Distance: 45km • Climbing: 200m

Welcome Day, warm up ride to get the legs and body moving, we include a pave riding skills session enroute from our Team Hotel to the Tour of Flanders Sportif event area. We'll collect our entry packs, then visit the Tour of Flanders Cycling Museum.
Late in the day we return to our hotel to prepare for tonights welcome dinner and the following mornings Tour of Flanders Sportif.
Après Bike:
Suggested Post Ride rehydration: Hops helps recovery, Belgium is the spiritual home of beer, be sure to enjoy a lesser know local Pils beer, they are light and freshing, you may want to leave the more famed, stonger Belgium beers for another night.
Dinner: 
Meet in the Hotel Lobby, tonight is our Tour of Flanders welcome dinner
 Accommodation:
Our Four Star Team Hotel in Flanders, Belgium 1 of 3 Nights
advanced booking deposit
$750 reserves your spot on the 2020 Ultimate Spring Classics Tour.
*Note, our Spring Classic Tours are new each year, we maximise your experience with race viewing, sportifs, great rides and cultural experiences.
11 Day Tour
2 – 12 APR 2020 | $825 AUD/pp | $7,550 AUD/pp* Twin Share
ROOMS / SINGLE SUPPLEMENT
* Our twin share prices are per person based on two people sharing one room. If you are travelling alone, you have the option of sharing a twin room with another tour participant that we'll match you with or alternatively, have a room to yourself by paying the additional single room supplement.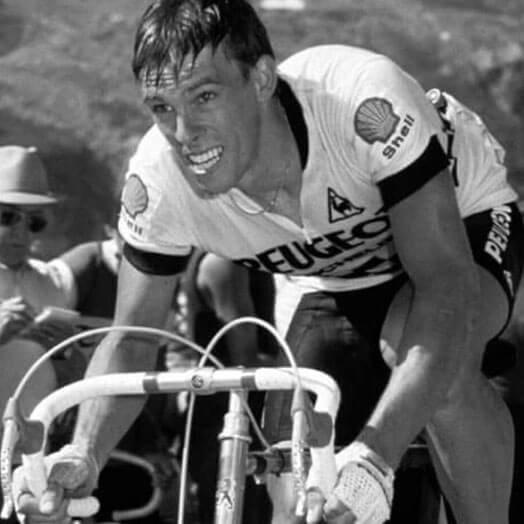 phil anderson
You'll spend the famous race days of the Tour of Flanders and Paris Roubaix on a VIP experience with Phil Anderson as we follow the races in our vehicles. Champagne – gourmet picnic lunch's included enroute during both classics.
Phil was based in Belgium for much of his early pro cycling career, he was passionate about doing well in these early season Spring Classics races, including winning the Amstel Gold Race, 2nd at the Tour of Flanders and many podium places in the one-day monument races.
Our experience allows us to see the races at multiple viewing points en route, including being at the finish of the Paris – Roubaix in the velodrome.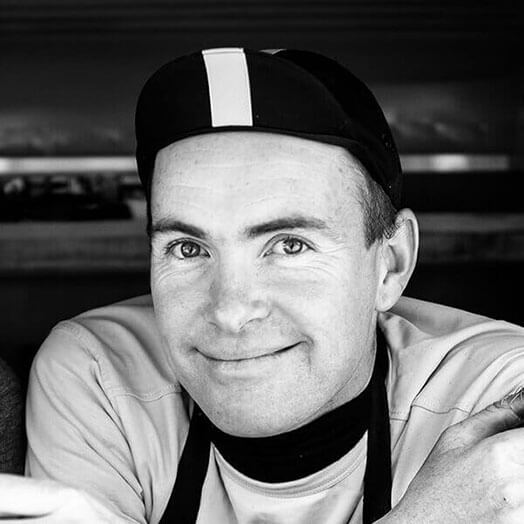 PAT FITZPATRICK
Director of Ride International Tours – With a keen passion for improving riders fitness and technique in Road biking, MTB, Gravel and Cx riding. Originally Pat hails from Adelaide, South Australia, but resides half the year in Brunswick, Melbourne Australia – The balance of the year is spent in Europe hosting tours, while in Europe he's based out of lovely small medieval Spanish village, Solsona near the Pyrenees mountains.
When not on tour, Dadding is the priority - doing the bins, clothes washing, dishes and cleaning up after our very energetic young twin daughters.
Riding and racing from when I could walk, racing since the age of 7. BMX, Motorcross, Mountainbike XC, Downhill, 4cross, Road and criterium racing. Coaching and improving riders in their fitness and technique since 1997
2021 Spring Classics Tours
4 DAY
Tour of Flanders Long Weekend
2 – 5 APR 2020
$825 – $7,550 AUD
5 DAY
Belgie Training Camp
5 – 9 APR 2020
$825 – $7,550 AUD
4 DAY
Paris Roubaix Long Weekend
9 – 12 APR 2020
$825 – $7,550 AUD

"Both Pat and Grace have excellent people skills, they build relationships quickly, they were always well organised with itineraries or plans for the day re weather, road changes, or unexpected issues that arose. Hard work from them made our tour of two weeks a dream holiday along with all the extra drama of the biggest cycling race in the world."

"Thanks very much for a highly enjoyable and excellently run tour. You and your team certainly exceeded my expectations, not only with the rides but local knowledge which helped make life simple."

"It is the small things that you guys do behind the scenes that makes all the difference. It was an amazing experience to ride in Italy and experience the Giro first hand. Thanks again and looking forward to the next tour."

"I first met Pat and Grace on a cycling tour in Europe in 2013. Pat and Grace make the perfect team to run these types of tours, both are friendly, bubbly and outgoing in their personalities and each bring their own invaluable skills to touring with a group."

"Wow, two of the greatest tour guides I know. Knowledgeable, multilingual, always helpful, a great team to handle your once in a life time tour. I've done at least 4 two-week cycle tours with one or both of this husband wife team. Every one has been extraordinary. You will not go wrong with one of these two as your tour coordinators."